Tom Rheault has an experienced Realtor-team ready to help you with every step of your home purchase or home sale. Meet the Rheault Real Estate Team:
Ben Doane, REALTOR
About Ben: As one of the best full time real estate agents in Central Massachusetts, Ben is able to use his past experience in the construction field as well as his degree in business management to provide the best service available to his clients. Your transaction will be handled with the utmost professionalism, with consistent communication and an attention to detail that all real estate transactions require. Ben has been complimented over and over on his pleasant demeanor and being extremely easy to work with, by both clients and peers alike. Ben is always ready and eager to help a new client with their home purchase or home sale.
Ben Doane (cell): 978-621-2165 / bendoane.realestate@gmail.com
Carmen Michel, REALTOR
About Carmen: Carmen is originally from Zurich, Switzerland and brings an incredible worldview to Central Mass real estate. She can speak an astounding 5 different languages: English, German, Swiss German, Italian, and French. Because of this, Carmen is able to assist both local clients and clients from around the world with ease. Working with Carmen is always a pleasant experience, as her attention to detail and level of professionalism are unmatched.
Carmen Michel (cell): 774-578-6557 /carmen@rheaultrealestate.com
Ashley Troy, Marketing Coordinator and Team Assistant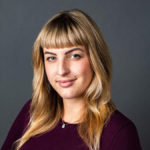 About Ashley: On her off-time, Ashley loves pastrami sandwiches and selling cool clothes at Brimfield Flea Market with her vintage clothing business "Trunk and Disorderly". She has an amazing work ethic and brings years of experience in marketing and self-promotion to the team. Ashley is a pivotal member of the team and makes our entire operation run smoothly all around.
Ashley Troy: ashley@rheaultrealestate.com
Contact the Rheault Real Estate Team to get them working for you today.
Also, feel free to check out some of the many glowing Testimonials from past buyer and seller clients of the Rheault Real Estate Team.